Inter-generational Resilience
"Resilience is always remembering what came before so we know where we are going"
- youth delegate at Elders' Voices Summit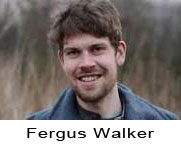 By renewing and reimagining practices that connect communities to place, members of the International Resilience Network are deepening their cultural heritage by telling the story of who they are.
Collective memory, understanding and ethos
We carry the genes of our ancestors within us, we can read the traces of past actions on the land and measure their impacts, we see the habits of our cultural history affecting our lives today, for good and for ill. It is only by understanding the nature and the effects of memory, individually and collectively, that we can have a vision of the future. By developing a cultural space within which collective consciousness can flourish, we can remember who we are.
We must also, as communities of people living on so many small patches of an interconnected Earth, develop a collective understanding. What is important for us, for the land that sustains us, and for our other-than-human relatives? Many people who have grown up in a land-based community, whether it be hunting, fishing, foraging, farming – have a tacit understanding of the relationships between the creatures who live there. This way of knowing is increasingly rare: as an insatiably curious species, we now have so many types of knowledge, many of which have disconnected us from the rest of our living plane, placing us in great danger. However, we are now coming to new understandings of ecology, from learning that trees send nutrients to their offspring through the wood-wide-web of fungus (the mycelium network) to understanding the extent to which humans have depleted whole ecosystems without realising (shifting baseline syndrome). We must learn to bring the old and the new types of knowledge together.
Thirdly, we can develop a collective ethos. How does the actions of our daily lives connect to what we believe is important, and if something is not working, how do we change it? What are our deeply held practices that we must keep alive, what can be adapted and evolved, and what must we cast aside?
Imagination
Realising intergenerational resilience is about learning to balance many different forces: Elder and youth; diversity and unity, ancient and new; tame and wild. Deepening processes of collective memory are a vital in order to span the bewildering diversity of the contemporary human experience, but it is imagination that allows us to follow new paths. When we gather together to work on the land, or to celebrate, or to tell stories round the fire - all age old ways of being that connect us to our ancestry – we are suddenly able to remember what is important in our lives. By reviving our most timeless practices we remember what it is to be human. This we can use as a basis to imagine our future.

Deepening intergenerational connections: Fergus' story
Let me explain the background to these ideas – let tell you about the Cèilidh.

"The West is an elemental land, where you're close to the sea, the land and the sky. And I think if you live in that triangle, that elemental triangle, where the hand of man is not to be seen readily, you are almost at the beginning of time, so you link with the past very readily."
Fionnlagh MacLeòid, Isle of Lewis Elder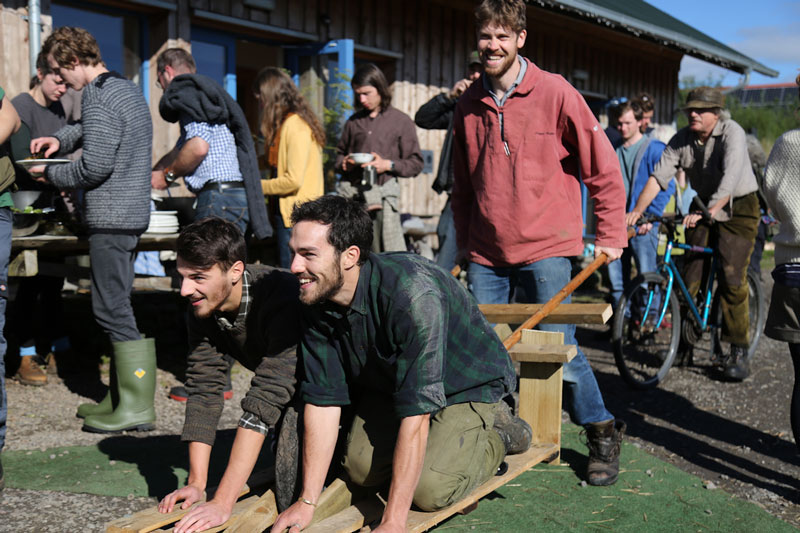 In the West of Scotland, in Alba, where I grew up, the land has a long history, rich, troubled, with many different people in flux through the ages, and an enduring continuity. Whenever I return to the West, I feel at home, although I do not claim an enduring connection to any one place or one people. Rugadh mi ann an Muile, thogadh mi anns an Eilean Sgitheanach, is bidh ceangail riamh agam ris a Ghàidhealtachd.
When I travelled to the west of Canada in 2015, to Tsawout First Nation on Vancouver Island for the wonderful Elders' Voices Summit, I again felt at home in this maritime, temperate climate, among people who were so welcoming. The Summit was a magical experience, a gathering of people that spoke very deeply to me of belonging and awakened my curiosity on the nature of resilience.
I felt honoured to receive the aoigheachd, the hospitality of the WSÁNEĆ people, and to hear their sgeulachdan, stories: two things dear to my upbringing in the Gaidhealtachd of Scotland. On the third day of that conference, we sat in the sun on the Tixen Spit, their sacred land, and heard of the interweaving of their people with the place that has long sustained them, despite the trauma of colonisation. It pains me that people from my place had a hand in this colonisation.
Two years later I have travelled and thought and seen some examples of what resilience is, and I feel I understand a great deal more than I did before.
My exploration of the importance of memory began in Govan in inner-city Glasgow when I was invited to attend a workshop last November led by the Misak people of Colombia, who had come to Scotland to teach about their Plan de Vida, or community Life Plan. This is a process that has been developed by a people almost wiped out by brutal imperialism. As late as the 60s the Misak were slaves on their own ancestral land, and there were only a handful of Elders that could remember the culture. A group of teenagers begged the Elders to pass what they knew, and despite fear of further persecution, the Elders did that. The Misak have gone from strength to strength and are now travelling the world teaching about their Plan de Vida. Their approach is a rebellion against the short-term economic plans imposed by governments or corporations: their continually evolving Life Plan spans the lifetime of their people. By enacting their plan they have established their own folk university, a centre for spiritual health, a centre for herbal medicine and a traditional maternity centre. Territory is central to the Plan de Vida, and their connection to the ancestral land is part of their collective consciousness. Liliana Muelas, leader of the Misak at only 30, talked about how important it is to have a shared memory of the trauma and destruction their people has been through in order to be able to move on.
At the workshop in Glasgow, the participants tried to get their heads round how this process applies in an urban, multicultural setting where so many overlapping memories come together with no immediate coherence. People were confused by the role of history in informing our understanding of who we are. Jeremías Tunubalá, who led the workshop, described history as a way of altering memory, an investigative method of telling a particular story of a time and place that is an exercise of power. By contrast, he said, memory is always in movement, and can be found in the places where people live. I needed time to think about what this meant.
Shortly after that I went on a trip to Aotearoa with my partner, on a visit to her family and a bit of an adventure. While on our travels we were lucky to be guests of the Ngai Te Rangi iwi (tribe) in Tauranga. We stayed with Riri Ellis, the organiser of the New Zealand delegation to the Elders' Voices Summit. For three days we received the most wonderful hospitality, and were introduced to many great people. We were humbled to be invited into the Opureora Marae on Matakana Island by Hauata Palmer, an Elder of the Ngai Te Rangi iwi and one of the speakers at the Summit, and a real character. Hauata showed us the photographs of all of the ancestors, told us their names and their connections (including several with Scottish links) and explained how the ancestors are a living part of the community. On a visit to Whareroa Marae, a youth camp was underway, with Te Kahu Rolleston, a youth delegate at the Elders' Voices Summit, leading a workshop with the children, making a film of the ancient origins of the Maori, when the earth and sky were split apart. Right next to the Marae was a Kohanga Reo, one of 460 preschool language nurseries across the country where the teaching of the Maori language (Te Reo), culture and philosophies are intertwined.
In Auckland we met Mairi Gunn who has been on her own journey to discover her ancestry, and is following a thread that connects her to the land where she grew up, in Auckland, as well as to Scotland where her ancestors came from.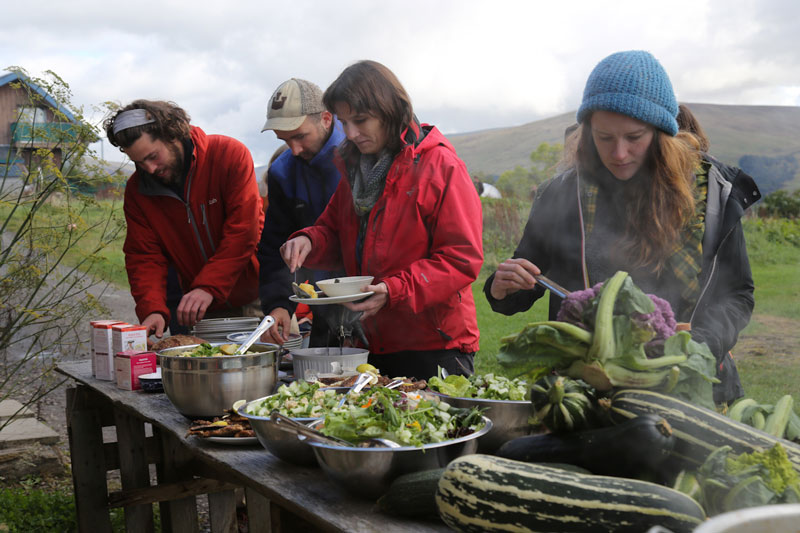 On returning to Alba I began to see how many of the things I had been thinking about were linking up. I am a co-founder of a not-for-profit organisation called Common Good Food, which is set up to run practical projects that support small scale and cooperative food production in Scotland. Our approach is based on exploring our cultural roots and connecting them together with the newest most innovative practices, such as being part of a network called Farm Hack, designing and building new farming tools and equipment. We are interested in how the idea of the commons has historically influenced land ownership and governance in Scotland, and is being brought into new relevance with digital commons.
To go back to what Jeremias Tunubala said back at that workshop in Govan, I think I have found the link I was looking for. Collective memory or collective imagination can be thought of as a cultural commons, and like all commons, has suffered from the pressures of enclosure. Recovering our story of who we are involves having a cultural space where our ideas can flourish, where strangers can be welcomed and traumas can be healed, uninhibited by the broadcast opinions of the mainstream media. One of those cultural spaces, in Scotland at least, may be the cèilidh.
Before the introduction of television, the cèilidh was the main form of entertainment in the Gàidhealtachd of Scotland. It was the replenishing well of the oral culture, where people would gather in the evening after the day's work was done, and tell stories, sing songs, have political discussion, play music and dance. There is no formal structure, and people take turns whenever the time feels right. The hosts of the house in which the cèilidh is held have a vital role in providing hospitality and encouraging the shyer performers. Although this tradition largely died out, there is a revival, with more and more people holding ceilidhs like this. It turns out we already have a tradition that facilitates an evolving collective memory – a way of people in each place exploring the path that they have come by, of working out what connects them as a community. If we experiment with the role that oral transmission of culture has in our contemporary digital, interconnected, globalised world, we may be surprised to find that the old and the new can co-exist with positive effects.
Fergus grew up on his family croft in the Isle of Skye and this formative education sowed the seeds of an on-going interest in sustainable food production. He is a founder and chair of Common Good Food which delivers practical projects to support small scale and cooperative food growing in Scotland. He is a Gaelic speaker and plays the bagpipes and whistle, and likes to dance.