Common Good Food - Alba/Scotland
Farm Hack Scotland - intergenerational learning: a project to bring generations together to share knowledge and develop techniques for small-scale farming through the medium of practical skill-share gatherings.
Common Good Food (CGF) is a practical advocate of food sovereignty in Scotland. We believe that food should be a common good rather than a commodity and our aim is to deliver innovative and strategic actions to help instigate a shift to resilient, ecologically sustainable food production, while celebrating Scotland's unique food culture. We are a small non-profit, voluntary organisation.
We are in the process of establishing a Farm Hack Scotland network. Farm Hack is a worldwide community of farmers that build and modify their own tools and share their knowledge at gatherings and online (http://farmhack.org/tools). The movement largely attracts young, pioneering farmers – but would greatly benefit working with elders in farming and crofting communities who are the last keepers of generations of traditional knowledge.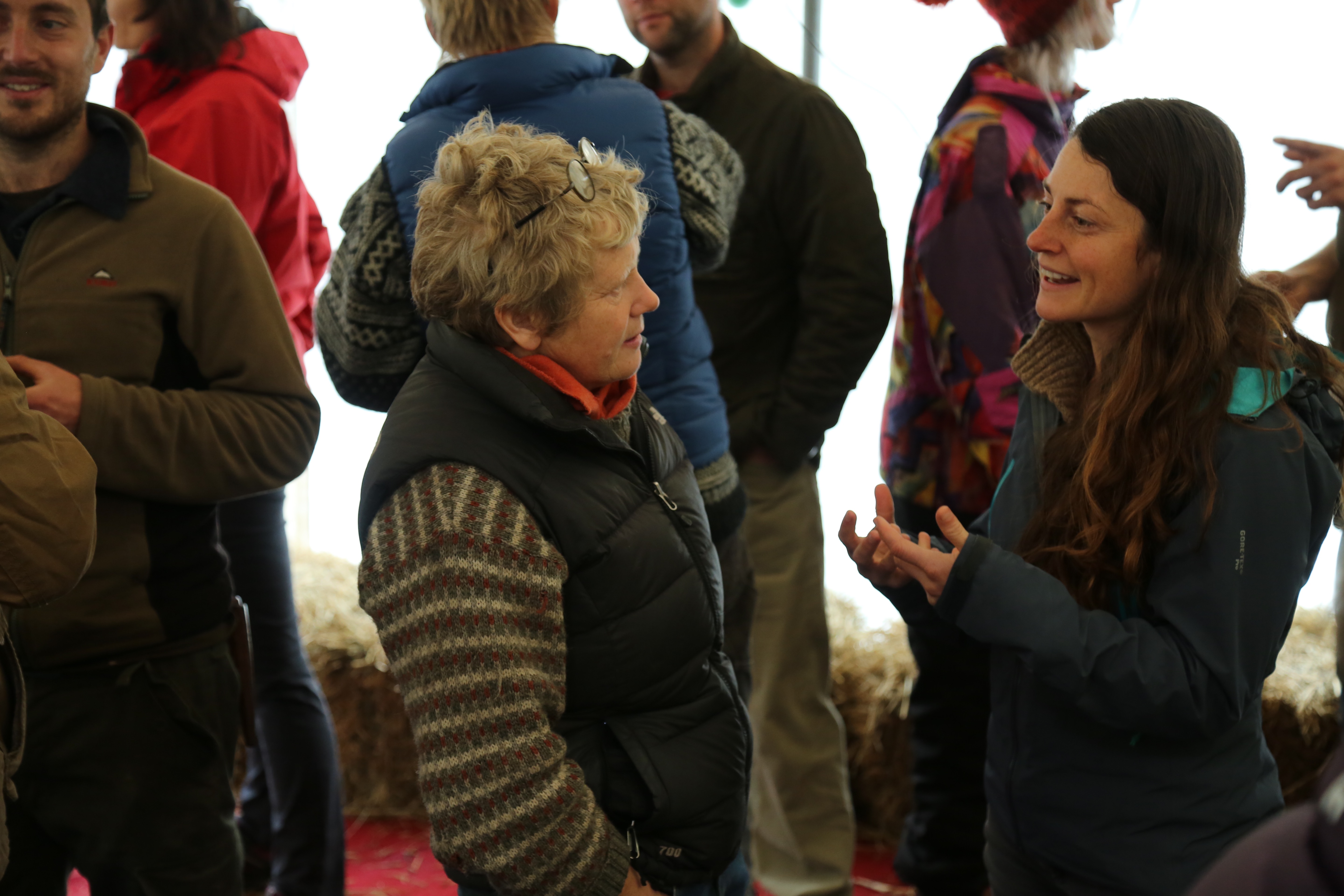 We are already planning a programme of work including a weekend gathering in 2018. We plan to invite farming and crofting elders to share their knowledge to new and aspiring food producers using dialogue, by demonstrating tools and techniques, and in a cèilidh, a traditional form of entertainment.
We intend to synthesise the best of the old and new knowledge from our gatherings using participatory evaluation techniques based on fundamental human needs; seeking greater ecological wisdom. Results will be published in video and text formats. We will use the funds raised to pay for event organisation costs, including travel and accommodation for workshop leaders and for dissemination materials.
Find us on the web: commongoodfood.org
On Facebook: @commongoodfood
On Twitter: @commongoodfood
Or contact chairperson Fergus Walker directly: This email address is being protected from spambots. You need JavaScript enabled to view it.
"In developing a working language of the commons in Scotland we are exploring the importance collective memory and imagination as ways to deepen the ecological sustainability of our food system. There are old-timers who have a wealth of land-based knowledge but don't have a way of sharing it - and at the same time there are young people with a wealth of technological ideas that need to take root. If we can bring them together we can begin to connect the gaps in our collective understanding" - Fergus Walker, Common Good Food